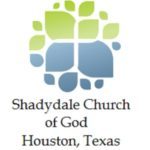 Welcome to Shadydale Church of God in Houston,TX
Shadydale Church of God exists to lead people to a life-changing relationship with Jesus Christ. No matter what you've been through or what questions you might have or where you are on your spiritual journey, our church is a place where you'll find the grace, mercy, and forgiveness Jesus gives to everyone!
Pastor Darius and First Lady Ingrid Miller would love for you to worship with us this Sunday!
Our worship schedule is
Sunday School is on our Youtube Channel and Sunday Morning Worship at 11:00 AM
Wednesday Night Services are on Zoom at 7:30 every Wednesday.
You are welcome to join us at Shadydale for service! We will save a seat for YOU!